James Brandt Ministries
James Brandt Ministries is a non-denominational Christian ministry that is evangelizing the lost and equipping the Body of Christ. Those who attend Revival Christian Center (Training/Healing/Deliverance Center) and the "Revival Experience" meetings around the world will grow spiritually as they are trained from the Word of God to be ambassadors for the Lord Jesus Christ (2 Corinthians 5:20; John 14:12)! We promote an atmosphere of faith in our services where the Holy Spirit is free to move and manifest Himself in the operation of spiritual gifts (1 Corinthians 12). You will leave each service refreshed and ready to fulfill the will of God for your life! Come and find out for yourself why our ministry has the word "Revival" in it's name!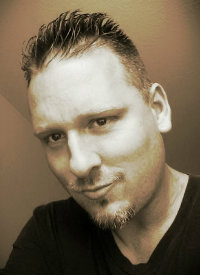 James Brandt preaches and teaches the Word of God in such a way that is easy to understand and that will help you grow spiritually in Godís Word. His bold and uncompromising delivery of Godís Word creates an atmosphere of faith that allows the Holy Spirit to minister to each person in a powerful way. James ministers under a strong prophetic anointing that will cause you to leave each service with a greater hunger and passion for Godís Word, manifest presence and power in your life! James Brandt is a graduate of RHEMA Bible Training Center in Tulsa, Oklahoma. While attending RHEMA, he was employed by the Oral Roberts Evangelistic Association working with the Abundant Life Prayer Group. He is an Ordained minister of the Gospel of Jesus Christ, and has been ministering since 1999.